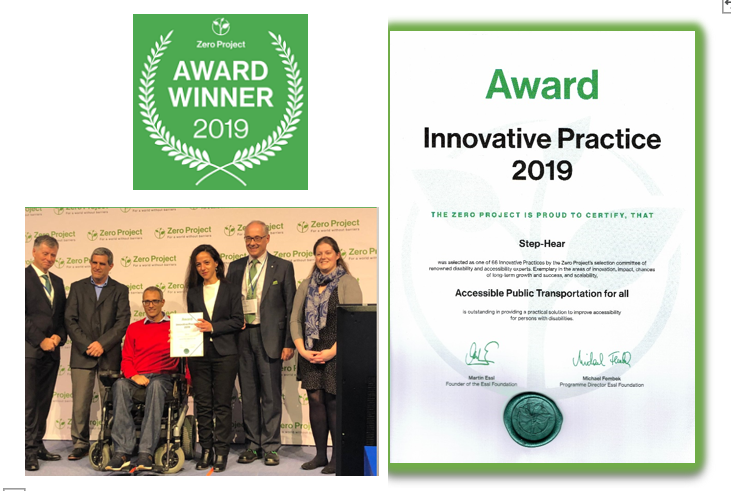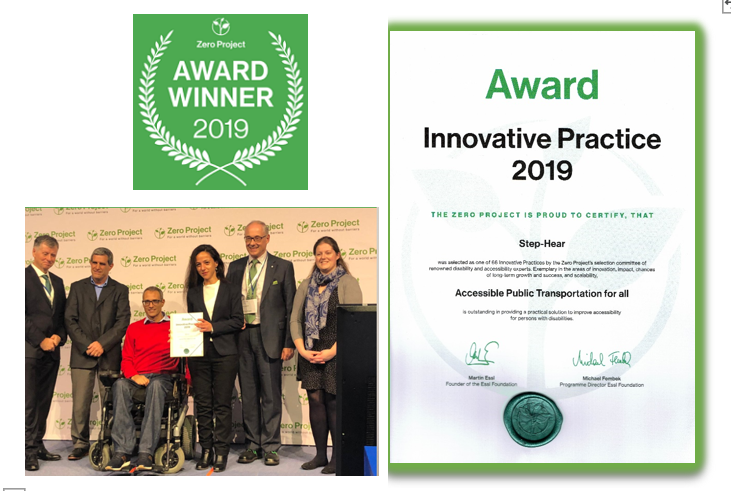 Published on : March 1, 2019
Step-Hear was awarded the Zero Project Award
Winning the Zero Project award was a huge compliment and act of faith in the Step-Hear technology
The award was for our solution for Accessible Transportation for visually impaired and for physically disabled people.
Step-Hear is the only application that doesn't just inform which busses are arriving at this station and when –
but also informs the driver a disabled person is waiting at the stop.
Also, once on the bus, in addition to informing the next stops – the app enables notifying the driver you want to get off the bus at the next stop, without the need to look for or reach for a button on the bus.
The Zero Project focuses on the rights of persons with disabilities globally. Its mission is to support the implementation of the United Nations Convention on the Rights of Persons with Disabilities (UN CRPD) and to work for a world with zero barriers. It is a platform where the most innovative and effective solutions to problems that persons with disabilities face, are shared.
See link:
An app for orientation in open and closed spaces – Zero Project
We inviting you to Join the STEP-HEAR Revolution for enabling a more Accessible service to All